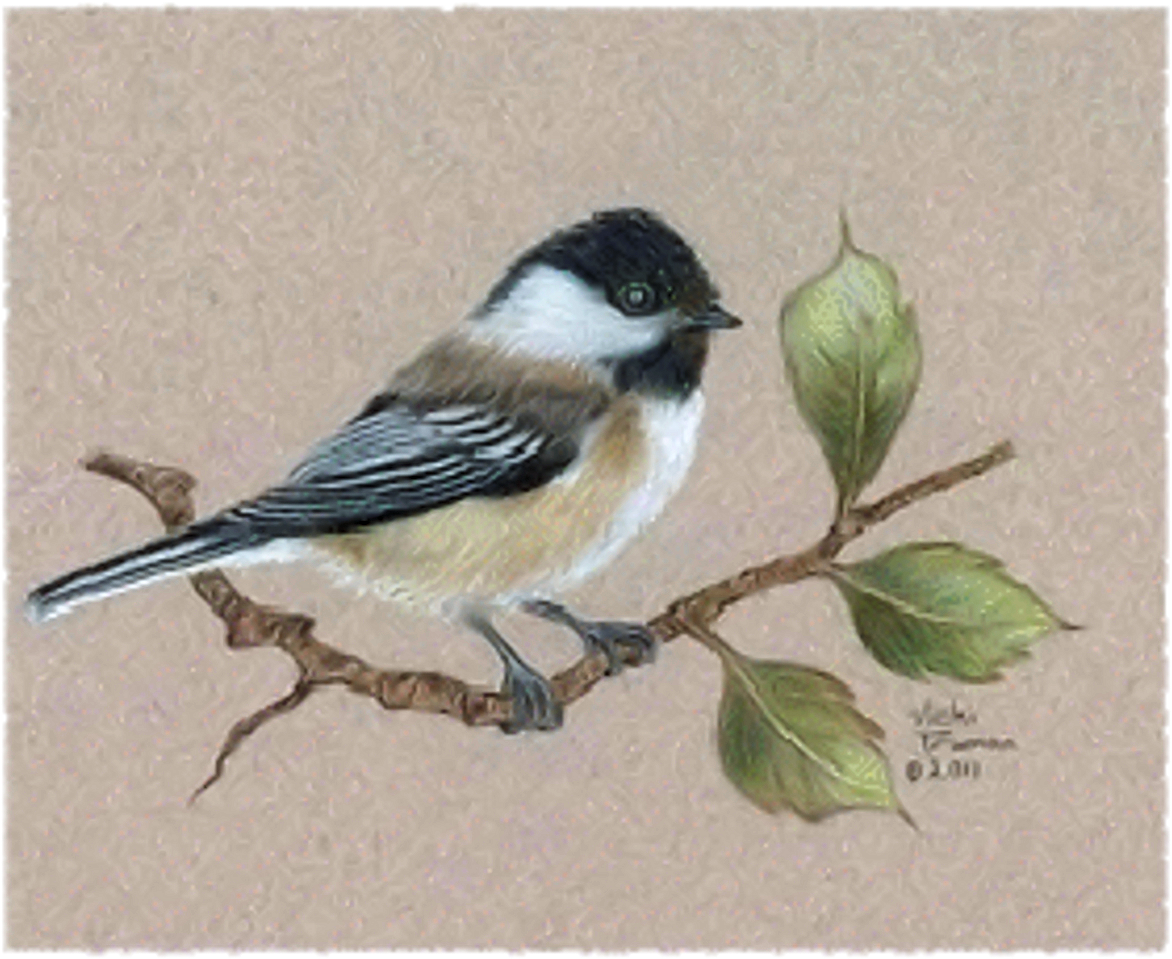 Sweet Chickadee
For those of you that missed this class when I taught it previously - now is your chance to take it!
Class: Sweet Chickadee


Medium: Colored Pencil
Skill Level: All
Dates: (2 sessions) Tuesday, August 21st & Tuesday, Sept. 18th
Time: 6:30-9 pm
Location: at the SDP office - class taught for River City Chapter at the SDP office-Society of Decorative Painters, 393 N. McLean Blvd., Wichita, KS.
Cost: $15
The cost of class includes:
--surface/Mi-Tienes paper,
--pattern packet with line drawing,
--color picture of project,
--complete instructions.
If you would like to take this class and are not a chapter member-you may come as my guest; just pay the class fee.